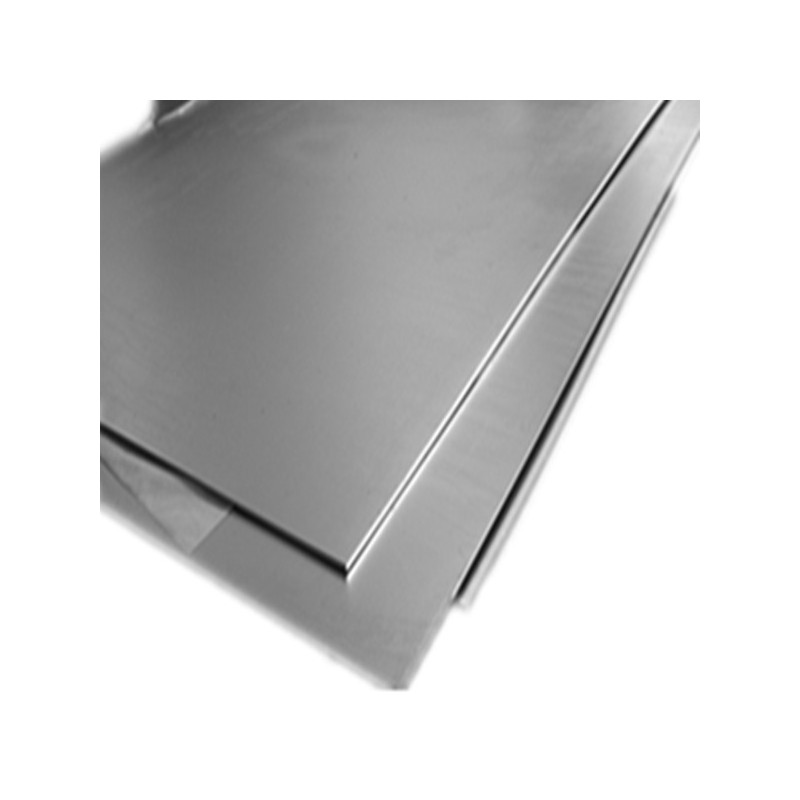 
From 0.3mm to 25.4mm Alloy c22 Sheet 2.4602 Inconel® Plate Custom Cut 100-1000mm
Properties of Inconel® C22: excellent corrosion resistance; high resistance in oxidizing and reducing media; good weldability; good resistance to crevice, pitting and stress corrosion;
Main application of Inconel® C22: pharmaceutical industry; equipment for chlorination plants; Food industry; chemical industry; waste water treatment;
Length tolerance +/-3mm
Description:
Alloy C22 is a versatile Ni-Cr-Mo-W austenitic alloy with high resistance to the main types of corrosion: pitting, crevice and stress corrosion. The material has a high resistance to oxidizing and reducing environments. The alloy has good tolerance to wet chlorine, mixtures of nitric acid and oxidizing acids with chlorine ions.
The alloy is widely used in biotechnology and pharmaceutical processing companies, as well as in food processing plants.
Alloy C22 alloy is sufficiently ductile for cold working, intermediate annealing is used for work hardening. Forging takes place at a temperature of 955 - 1120 °C in combination with rapid cooling. Annealing is accomplished by heating to 1104 - 1177 °C followed by rapid quenching.
Welding is carried out using the arc method in manual or semi-automatic mode. Hastelloy C22 forms a strong weld without excessive graininess, making the joined elements highly resistant to most chemical processes immediately after welding.
Properties of Inconel® C22:
high resistance in oxidizing and reducing media
high resistance in oxidizing and reducing media
good weldability
good resistance to crevice, pitting and stress corrosion
Main application of Inconel® c22:
Pharmaceutical Industry
Equipment for chlorination plantsFood industry
food industry
chemical industry
waste water treatment
We offer Alloy C22 / 2.4602 sheets at low price in Mülheim an der Ruhr from a warehouse or with a production order. Products are checked for compliance with the standard before shipment.
Technical specifications:
Brand:
auremo
Manufacturing Country And Region:
Germany
Manufacturer number:
Not applicable
Type:
Rod, Rubstabe
Norm classifications:
Material number:
2.4602
EN:
NiCr21Mo14W
US:
N06022
Alloy:
22
Chemical composition (in %):
| | | | | | | | | |
| --- | --- | --- | --- | --- | --- | --- | --- | --- |
| Mon | Cr | no | co | feet | W | Mn | S | V |
| max. 12.5 - 14.5% | 20.0 – 22.5% | rest | 2.5% | 2.0 – 6.0% | 2.5-3.5% | 0.5% | 0.015% | 0.35% |
Mechanical properties (reference values at 20°C):
| | | | | |
| --- | --- | --- | --- | --- |
| Tensile strength Rm N / mm² | 0.2% yield strength Rp - N/mm2 | elongation A5 % | Hardness HB 30 | Modulus of elasticity N/mm2 |
| 690-950 | 310 | 45 | 240 | 205 |
Physical properties (approximate values at 20°C):
| | | | |
| --- | --- | --- | --- |
| Density g/cm3 | Specific heat J/kg K | Thermal conductivity W/(mK) | Electrical resistance Ω mm2/m |
| 8.7 | 406 | 10.1 | 1.14 |
Inconel c22, Blech, 2.4602