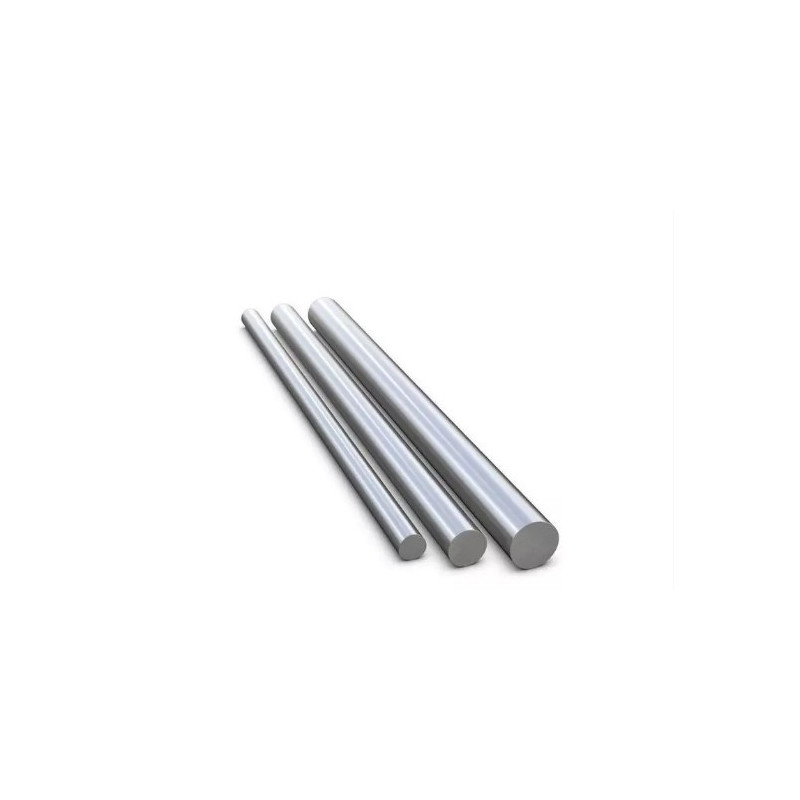 
Bar Stainless Steel From 16mm To 200mm Round Bar 1.4410 AISI F53 Solid Material
Last items in stock
Bar Stainless Steel From 16mm To 200mm Round Bar 1.4410 AISI F53 Solid Material
Main application of the material 1.4410: shipbuilding; construction industry; chemistry, petrochemistry; desalination plants; Food industry; Mechanical engineering;
Length tolerance +/-3mm
Description:
Production time - 5-7 weeks.
Preparation for shipment - 2-3 working days.
Delivery time - depending on the parcel service. Look at the FAQ please.

The material 1.4410 is a corrosion-resistant, austenitic duplex steel. An austenite/ferrite structure and a small grain size give the material its good hardness, strength and toughness. This 1.4410 steel is used for components where conventional austenitic and corrosion-resistant duplex 1.4462 steels cannot meet the corrosion requirements. The 1.4410 steel has excellent resistance in media containing chlorine.
This type of stainless steel is preferably used where very high mechanical values are required and at the same time high corrosion resistance is required. Where normal duplex stainless steels such as 1.4362 or 1.4462 will not suffice, they are often used in places such as oil refineries where better corrosion resistance is required. The material 1.4410 is widely used in oil platforms, chemical production plants, heat exchangers, high corrosion and abrasion plants, power generation plants, where screws with very high corrosion resistance are used.
Properties of the material 1.4410:
excellent corrosion resistance
very good thermal conductivity
good weldability
usable up to 250°C
ferromagnetic goodness
Main application of the material 1.4410:
shipbuilding
construction industry
chemistry, petrochemistry
desalination plants
food industry
mechanical engineering
In our online shop Auremo you will find various sizes of the material 1.4410, we also have a large selection of stainless steel wires and sheets at a reasonable price. If you have any questions, our customer service will be happy to help.
Technical specifications:
Brand:
auremo
Manufacturing Country And Region:
Germany
Manufacturer number:
Not applicable
Type:
rubstick
Norm classifications:
Material number:
1.4410
EN:
X2CrNiMoN25-7-4
US:
S32750
Alloy
2507
Chemical composition (in %):
| | | | | | | | |
| --- | --- | --- | --- | --- | --- | --- | --- |
| C | si | Mn | S | Cr | Mon | no | N |
| max 0.03% | 1.00% | 2.00% | 0.015% | 24.0-26.0% | 3.0-4.5% | 6.0-8.0% | 0.24% |
Mechanical properties (reference values at 20°C):
| | | | | |
| --- | --- | --- | --- | --- |
| Hardness HB 30 | 0.2% yield strength Rp - N/mm2 | tensile strength Rm | elongation A5 % | Modulus of elasticity kN/mm2 |
| 230 | 280 | 580-800 | 40/30 | 200 |
Physical properties (approximate values at 20°C):
| | | | |
| --- | --- | --- | --- |
| Density g/cm3 | Specific heat J/kg K | Thermal conductivity W/(mK) | Electrical resistance Ω mm2/m |
| 7.81 | 500 | 14.1 | 0.8 |
Edelstahl, Stange, 1.4410, Stange, F53