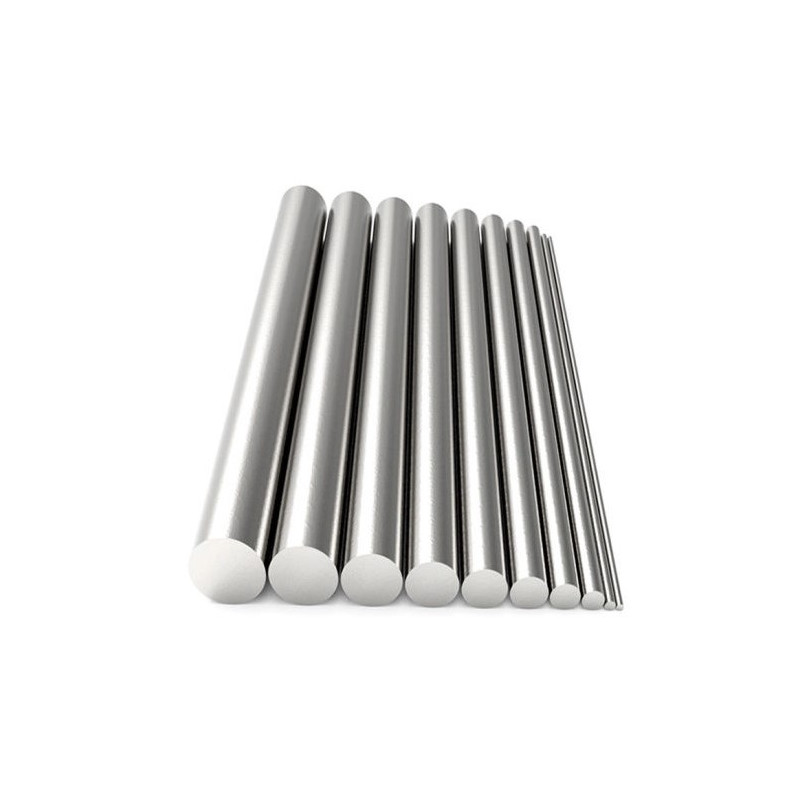 
Alloy 718 Inconel® 2.4668 AMS 5662 Rod Spring Hard Low Friction N07718 Round Rod
Properties of the material 2.4668: good mechanical properties; excellent corrosion resistance at high and low temperatures; excellent creep rupture strength; high fatigue strength; good machinability;
Main application of the material 2.4668: offshore and marine installations; Aerospace; nuclear reactors; high-strength screws; chemical industry; oil and gas industry;
Length tolerance +/-3mm
Description:
Production time - 2-3 working days.
Preparation for shipment - 2-3 working days.
Delivery time - depending on the parcel service. Look at the FAQ please.
If you need rods made of the material 2.4668, you can buy them at the online shop Auremo at reasonable prices.
Material 2.4668 is one of the most widely used nickel-based superalloys. It consists of a combination of nickel-chromium-molybdenum elements. Inconel 718 also conforms to the UNS N07718 standard. This nickel-based superalloy, chemically open to NiCr19NbMo, has high corrosion resistance. This nickel alloy, which can be hardened by aging and retains its mechanical properties even at different temperatures, has a very high tensile strength. Inconel 718 is a material with a very high breaking strength. It is resistant to high temperatures and achieves a harder structure after aging and hardening.
The weldability is quite good. Inconel 718, which is manufactured for use in very special locations and has very special technical properties, is often used in the aerospace industry. It is particularly used in parts that come in contact with chemicals, marine, nuclear reactor parts, rocket engine parts, special storage tanks, valves, fittings and turbines. 2.4668 is an even more durable super alloy thanks to the elements niobium, aluminum and titanium it contains.
Properties of the material 2.4668:
good mechanical properties
excellent corrosion resistance at high and low temperatures
excellent creep rupture strength
high fatigue strength
good machinability
Main application of the material 2.4668:
Offshore and marine engineering installations
Aerospace
nuclear reactors
high-strength screws
chemical industry
oil and gas industry
In our online shop Auremo you will find various sizes of nickel rods, we also have a large selection of other rods at reasonable prices. If you have any questions, contact us.
Technical specifications:
Brand:
auremo
Manufacturing Country And Region:
Germany
Manufacturer number:
Not applicable
Type:
Rod, Rubstabe
Norm classifications:
Material number:
2.4668
EN:
NiCr19NbMo
US:
N07718
Alloy:
718
Chemical composition (in %):
| | | | | | | | |
| --- | --- | --- | --- | --- | --- | --- | --- |
| Cr | Mon | no | Ti | Nb | feet | C | co |
| max 21% | 3.3% | 55% | 1.2% | 5.5% | rest | 0.08% | 1.0% |
Mechanical properties (reference values at 20°C):
| | | | |
| --- | --- | --- | --- |
| 0.2% yield strength Rp - N/mm2 | Tensile strength MPa | Elongation at break A5 % | Modulus of elasticity kN / mm² |
| 1030 | 1230 | 12 | 205 |
Physical properties (approximate values at 20°C):
| | | | |
| --- | --- | --- | --- |
| Density g/cm3 | Specific heat J/kg K | Thermal conductivity W/(mK) | Electrical resistance Ω mm2/m |
| 8.2 | 440 | 13 | 1.23 |
Inconel® 718, Stange, 2.4668