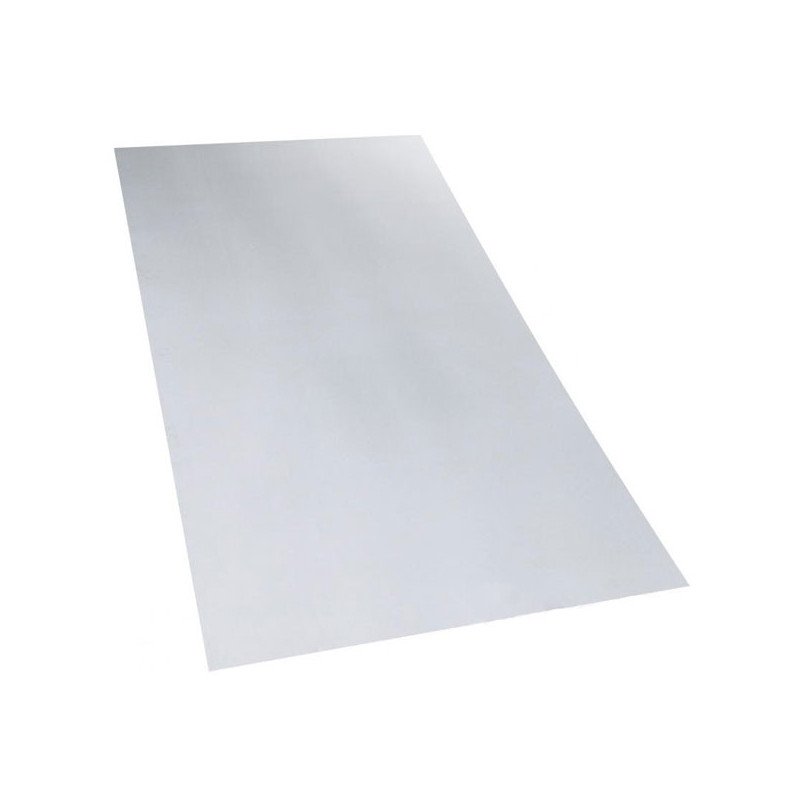 
Galvanised steel sheet 1.2-3mm iron plate sheet cut to size 100-1000mm
The tolerance for the width and length of a sheet metal blank is +/-2mm
The tolerance for width and length of a sheet metal blank is +/-3mm.
Attention: sharp edges! Sheets are cut to size on impact shears and edges are not deburred. Scratches on the surface cannot be excluded. Item photos are theoretical, delivered blanks may differ.
Description:
Galvanised steel is characterised by high strength and long service life. The sheets are light and easy to lay, which makes them indispensable for building construction and civil engineering. The material is used for the construction and cladding of household, industrial and residential buildings, as well as for the manufacture and installation of gutters, transport containers, car parts and roofs.
Galvanised sheets that are profiled become strong enough to be used in construction - popular types of such materials are corrugated cardboard, metal tiles. Elements made of galvanised steel are used in the production of solid structures (vehicles, buildings, signs, barriers, etc.) and everyday products seen in every house - stairs, cornices, shelves.
Galvanised steel has a number of positive properties, including high strength, ease of disassembly and assembly, long life and versatility.
Properties of galvanised sheet:
high durability
good strength
excellent corrosion resistance
Main application of galvanised sheet:
Mechanical engineering
metallurgy
construction
pipes
Apparatus engineering
In the Auremo Online Shop you will find a wide range of different metals at favourable prices. If you have any questions about these or other products, please contact us.
Technical data:
Brand:
Auremo
Manufacturer number:
Not applicable
Type:
Sheet, Plate
Material:
Steel
Further information:
Density:
7.85 g/cm³
Specific heat J/kg K:
461
Thermal conductivity W/(mK):
54
Electr. resistance:
0.15 Ω mm²/m.
Reviews
By
germjung G.
on 12 Apr 2022 (
Galvanised steel sheet 1.2-3mm iron plate sheet cut to size 100-1000mm
) :
By
lewitz01 L.
on 27 Nov 2021 (
Galvanised steel sheet 1.2-3mm iron plate sheet cut to size 100-1000mm
) :
Goederen zoals beschreven graa...
Goederen zoals beschreven graag weer. +++
Report abuse
By
habibi.deco H.
on 02 Sep 2021 (
Galvanised steel sheet 1.2-3mm iron plate sheet cut to size 100-1000mm
) :